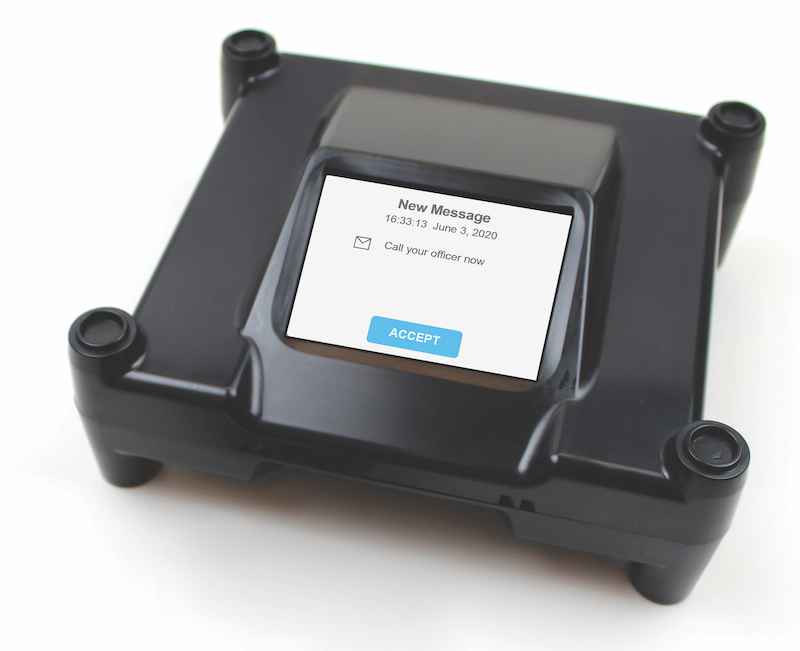 BI HomeGuard® 20|20 is the latest innovation in our long history of reliable radio frequency monitoring systems. Loaded with contemporary features for enhanced durability and reliability, the system monitors the absence or presence of a client at a specific location, typically at home. The enhancements available in HomeGuard 20|20 demonstrate BI has a clear vision of agency and client needs.
BI HomeGuard® 20|20 Features
Compact design and bracelet weighs only two ounces
Dual antennas for reliable connection
Advanced tamper and motion detection
Base station features a modern touch screen for officer/client communication
Enhanced security with GPS location in base station
2.1" H x 2.9" W x 1.0" D
Weight: 2.0 oz.
Dual antennas
3.0" H x 6.5" W x 7.5" D
Weight: 1.26 lbs.
3.5" color, LCD touch screen
48-hour backup battery
LTE technology
Stackable design improves agency inventory capacity
Additional Products: If you need information about BI HomeGuard® 200 or 206, contact your regional Partnership Development representative.
BI features a range of accurate radio frequency solutions ideal for monitoring client compliance to curfews and other defined locations. BI products have been certified by Det Norske Veritas, one of the world's most respected ISO certification bodies. Following an independent audit, certification was granted for product development, manufacturing, service, and monitoring center operations.